Rev. Jessica has taken a few pictures showing how the church has been modified in preparation for Sunday's reopening. Details of the protocols are in the previous update of our plans.
The pews have green tape indicating where members may sit while adhering to social distancing. Ushers will guide you to a pew; they will be filled from front to back to again minimize contact. Only families in their social bubbles may sit together.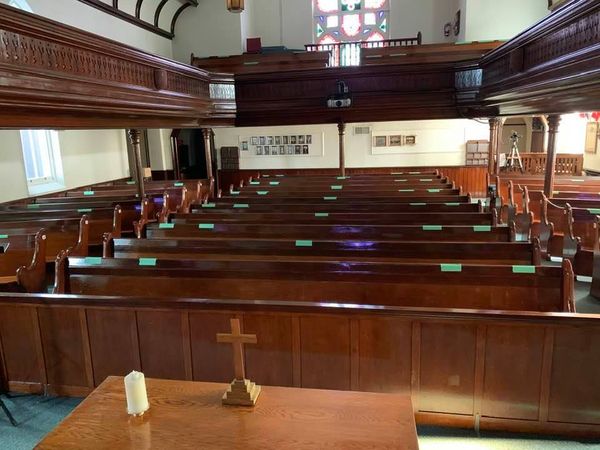 As there is no singing hymn books have been removed; you may silentlyfollow the hymn on the screen as it is being played. Also the pew cushions have been removed; bring your own if you wish. Finally take coats with you to the pew – with social distancing there will be space.
Only enter the church from the parking lot via the Fellowship Lounge sliding door unless you need the elevator. Red tape provides directional guidance and 2 metre (6 feet) separation. Keep to the right on the srairs.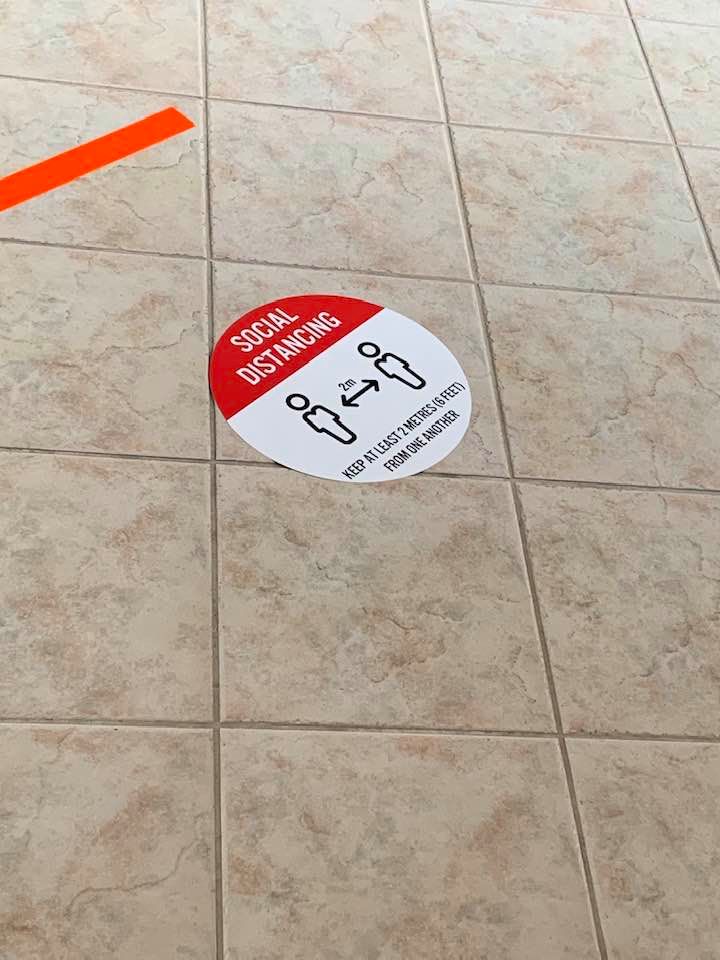 Again to minimize contact, there are two boxes at the rear and front of the church where you may leave collection. See the next paragraph for alternatives.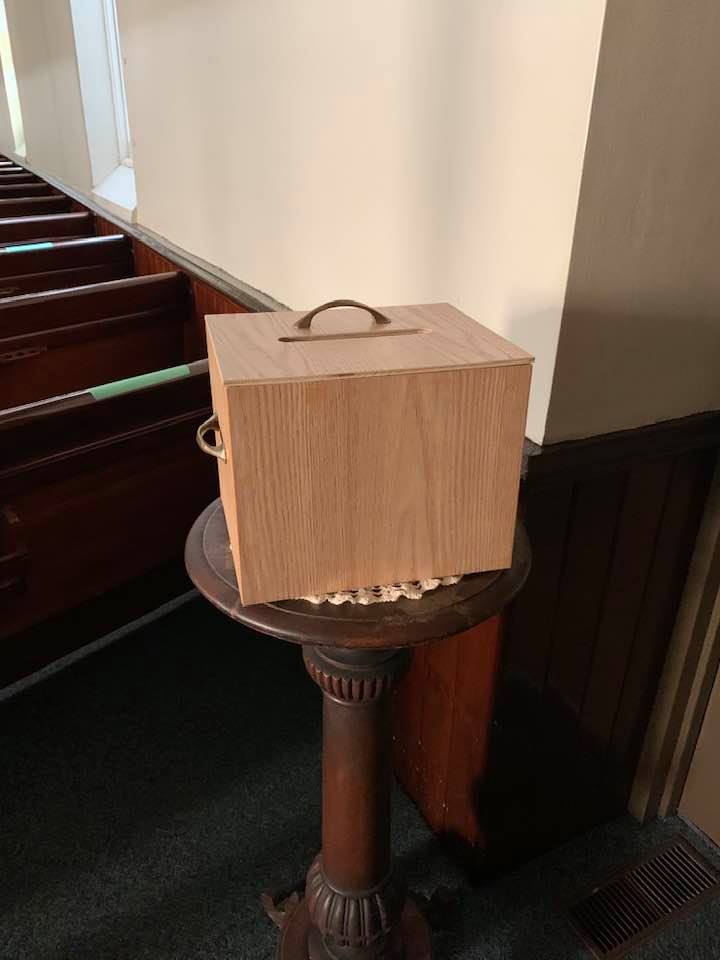 We continue to have expenses, such as utilities and salaries. If you are not on PAR, offering can be provided as follows:
Direct deposit to church bank account (if you have Internet banking). Go to E-transfer on your bank website and send a transfer to . We will know automatically who sent funds such that your donation can be entered into our church donation records. Click here for guidance.