Miyun (Michelle) Chung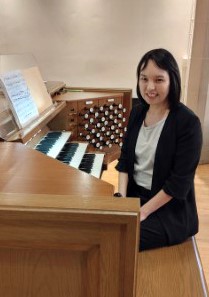 Streetsville United Church is honoured to have Michelle Chung as our Music Director.
Michelle is a professional pianist and organist who sees her talent as an honour to God and a blessing to our church and community.
Michelle received her Bachelor of Musical Arts from the University of Western Ontario. She brings a wealth of experience as a piano teacher, musical accompanist for various instruments, and as a vocalist in choirs from a young age.
Michelle's passion for teaching, singing and performing church music strongly supports the ministry of music at Streetsville United. We are blessed to have her with us Sunday by Sunday.