Music at Streetsville United Church
Music plays an integral part of worship at Streetsville United Church. Whether you sing or play an instrument, there is an opportunity for all ages and skill levels to be involved!
Choirs – The Junior and Senior choir enhance the Sunday worship service with special musical selections.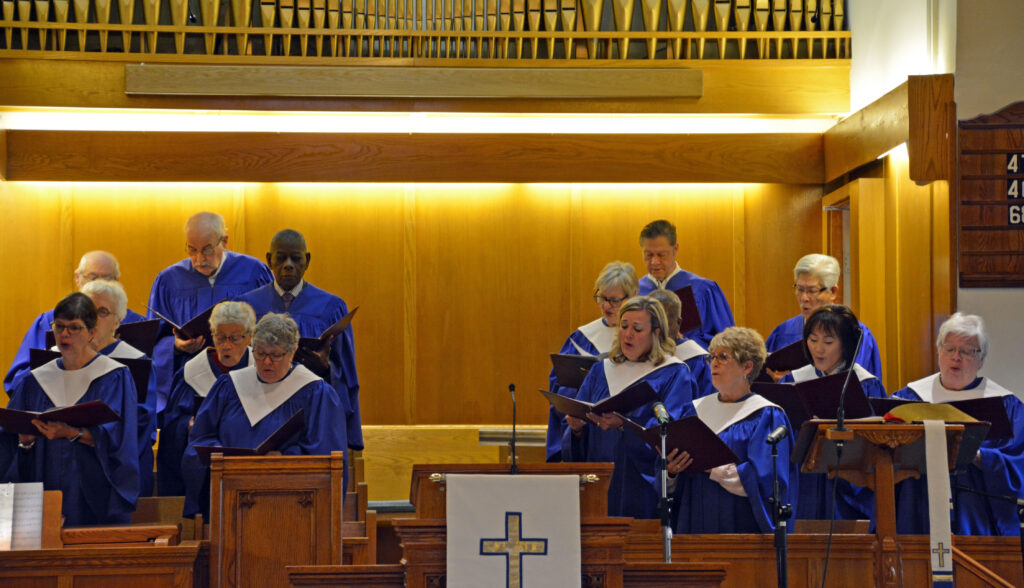 Senior Choir is open to anyone over the age of 14.  Practices are Wednesday evenings at 7pm. For further information, please contact Jim Courtney at 905-826-5665 or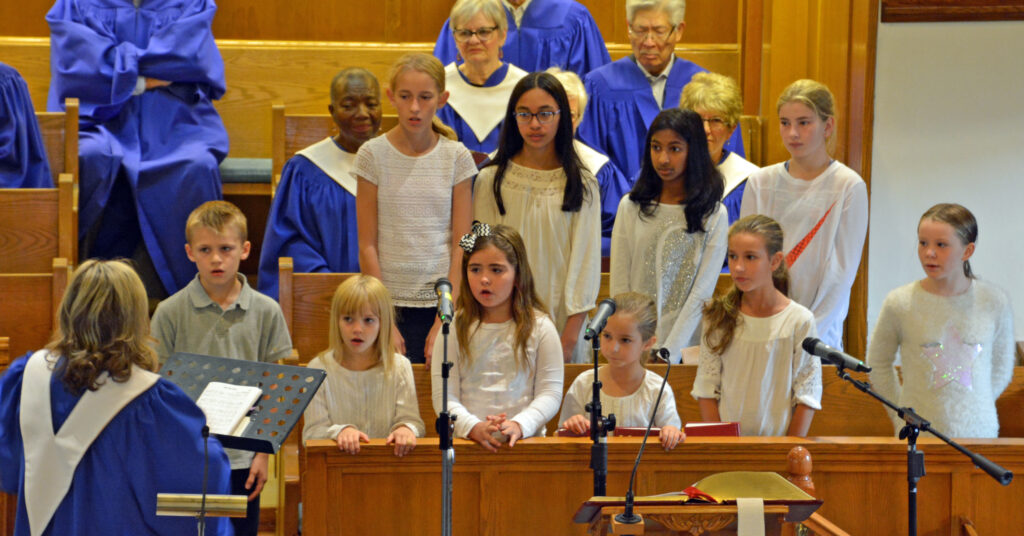 Junior Choir is open to children from Grade 1 – 8 who like to sing and generally sings the first Sunday of each month. Practices are after the morning worship under the leadership of Kim Perrin 905-301-8660 or
Praise Bands – Our 3 praise bands add contemporary music prior to and at the beginning of the Sunday service. If you play and instrument and/or sing, this is the place to be!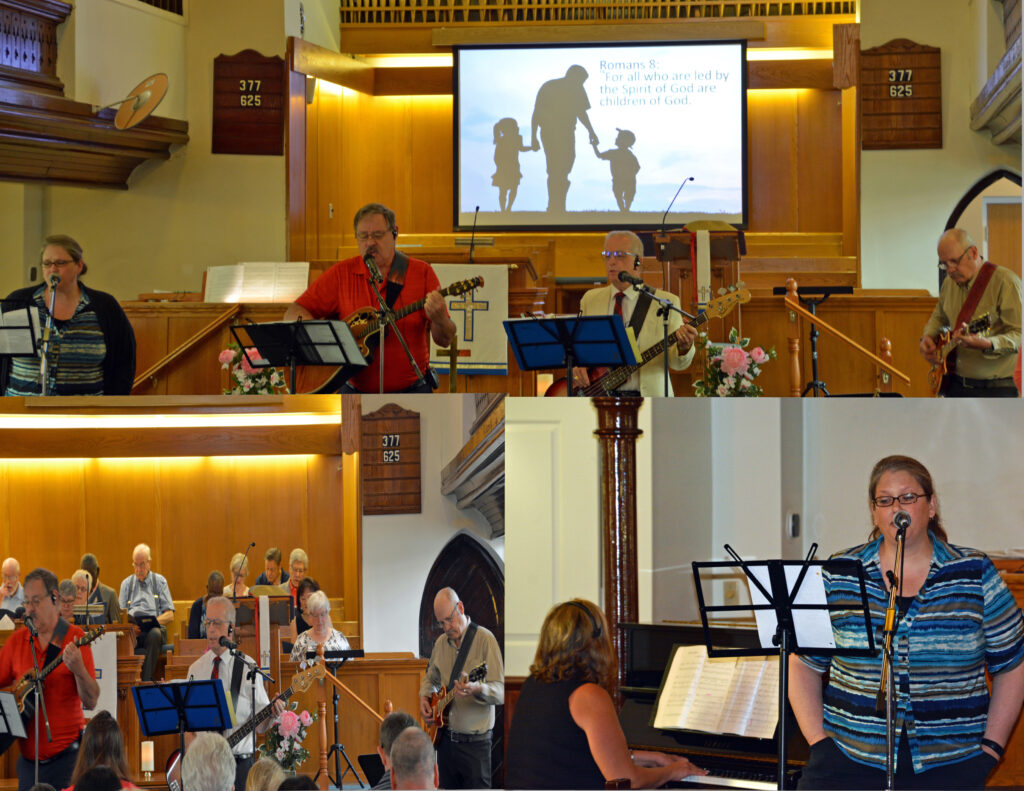 Boomer Band welcomes all those over the age of 18. Practices are generally Thursday evenings at 8:30pm.
Senior High Band welcomes all singers and instrumentalists in Grades 9-12. Practices are 9:10 am on the Sunday the band plays.
Junior High Band welcomes all those in grades 4-9. Practices are after morning worship service. Contacts are Dee Hopkins 905-812-8867 or or Chris Monk at 905-826-6184 or
Organ
Being true to our Methodist roots, we have a very lively music ministry within our church providing both traditional and contemporary church music. A Senior Choir, a Junior Choir and three bands all enrich and enhance our worship.
In April, 2003 we replaced our pipe organ, whose origins go back to 1920, with a Phoenix 'Digital Pipe' Organ. This important acquisition for our music ministry was largely made possible through a special donation from the late William and Alma Tolton, long time members of the congregation. The new organ was initially used at our 2003 Good Friday and Easter Services. (Note that the organ pipes have remained at the rear of the choir loft and form a decorative facade for the sound generation from Great division of the new organ.)
In the fall 0f 2012 the Tolton Organ was upgraded to add a French voicing (organ) and make some changes of the instrumental stops: bagpipes and carillon are two of the new stops. The French organ can be heard in this YouTube video of Widor's renown Toccata, the 5th Movement from his 5th Organ Symphony.
Some details on the history of organs at Streetsville Methodist and Streetsville United, the organ acquisition process leading up to the decision to make this purchase and the Tolton 'digital pipe' organ itself are available. Follow our Installation Diary to find the latest information on its construction and installation.
In addition to its use during weekly worship, two events in late 2003 helped realize the full potential of the Tolton Organ. Our Tolton Organ Inaugural Recital, held Friday, November 7, 2003 at 8:00 p.m. featuring John Tuttle, one of Canada's most widely recognized organists, demonstrated not only the wide range of organ music but also some of the instrumental aspects.
Of course, ensuring that we can hear our service and music throughout the sanctuary is our very able and competent Sound System crew.