September 21, 2021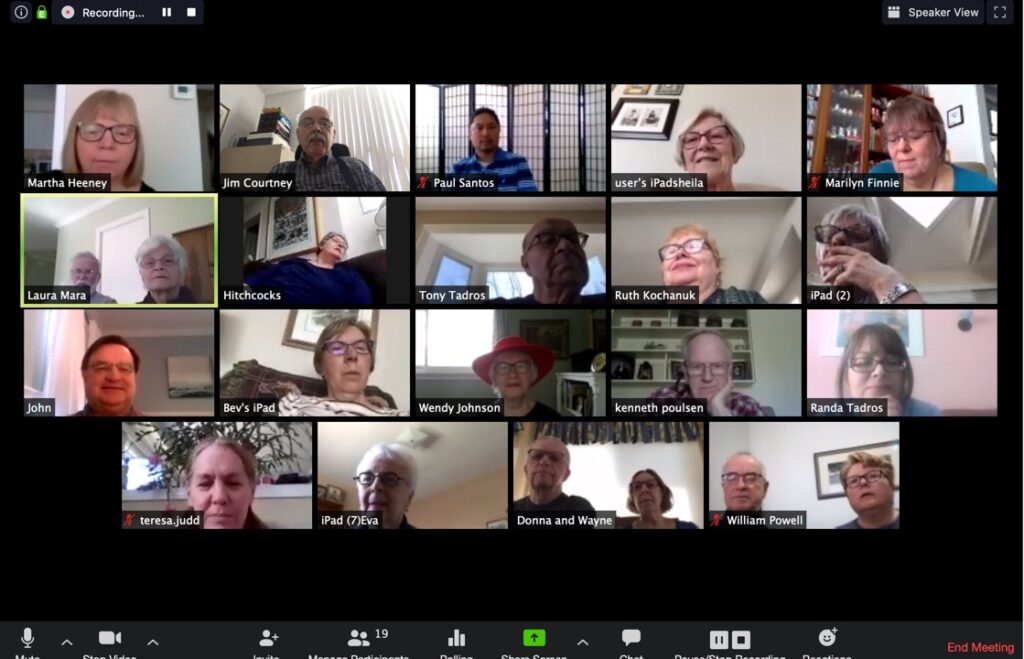 On September 22 Ontario will move to protocols that require proof of vaccination to enter non-essential facilities. Religious organizations are allowed to have up to as many occupants as allowed when incorporating social distancing.
As a result Sunday services have resumed in the sanctuary and are being simulcast via the Streetsville United YouTube channel.
Under the current Ontario State of Emergency, and the Step3 status, the Church will remain closed except for the earlier specific authorized activities. These include: activities related to recording Church services, which enable us to stream virtual services; cleaning; facility checks; picking up mail and processing bank deposits; required maintenance; and the operation of the WillowTree Montessori school which operates under day care regulations.
All activities that are authorized are subject to all established COVID-19 protocols for Step 3.
With the ongoing vaccination clinics, we urge all members to obtain a vaccination as everyone 12+ in Peel is now able to schedule a vaccination. Note that, for those concerned about the source of their second dose, the Pfizer vaccine is available at all Peel clinics. Thanks to all those who have made the efforts to become fully vaccinated (two weeks after receiving the second dose).
When clicking on the links below, please ensure you have Registered as a member and logged in to ensure you use the correct links.
Rev. Jessica will be working primarily from her home office . Kelly will be working both from the Church office, and from home, as there are some aspects of her work that are more difficult to accomplish from home. Whether Kelly is in the office, or working from home, she is able to pick up both telephone messages and emails; she and Rev. Jessica are in regular contact. You should use either email or leaving a message on the Church phone as the primary means of contacting either Rev Jessica or Kelly. If you need to be in the Church for authorized activities, please do not "drop by" the office for a visit even if Kelly happens to be there. Ensuring the health and safety of our employees must be a high priority. We do ask that you use a face mask until advised otherwise by the Ontario government.
You must be logged in as a member to access the Zoom links or the reopening statement; if not registered, go to the For Members –> Register menu item on the Home page. Upon registration, your membership will be approved before becoming active.
Pastoral Care is making arrangements to keep in contact with those who are in need of it – seniors in Seniors Homes, etc. via phone calls and, if feasible, visits. We will be providing assistance to those who have challenges with online registrations for vaccinations.
We are arranging for volunteers to do shopping and provide transportation to vaccination centres for senior members over 70. Phone and leave a voice message or email"> . We check messages twice daily.
We continue to have expenses, such as utilities and salaries. If you are not on PAR, offering can be provided as follows:
Direct deposit to church bank account (if you have Internet banking). For normal offering donations, go to e-transfer on your bank website and send a transfer to , For UCW contributions, send the e-transfer to . We will know automatically who sent funds such that your donation can be entered into our church donation records. Click here for guidance.
Canada Helps at https://www.canadahelps.org/en/dn/13238. Canada Helps issues the appropriate receipts; they are not recorded in the church records.
Mailing in a cheque (or post dated cheques) to Streetsville United Church at 274 Queen St. South, Mississauga, ON L5M 1L8. Cheques may also be left in either of our mailboxes: at the front entrance on Queen St. or at the Office Door accessed from the parking lot/courtyard.
Even small donations, say, $10-$25, all help.
Our thanks to those who have made contributions by these methods.
We are tracking the various government support programs. We have received the wage subsidy since April 2020.
In view the declarations by the federal, provincial and municipal governments, Please Stay Home. Wash your hands and, if at a grocery store or pharmacy, keep a "safe distance", shop alone once a week at grocery stores and pharmacies.
From the Region of Peel Website:
As the spread of COVID-19 continues in Peel, it's strongly recommended that you only have close contact with your immediate household and essential supports (such as caregivers).
Avoid visiting other households or allowing visitors into your home or yard, except for emergency reasons. This includes medical needs, repairs, renovations or construction, and one-on-one teaching
Follow this page for any updates.
The Region of Peel updates the situation twice daily at https://www.peelregion.ca/coronavirus/
Jim Courtney,
Chair, Board of Trustees