October 23, 2020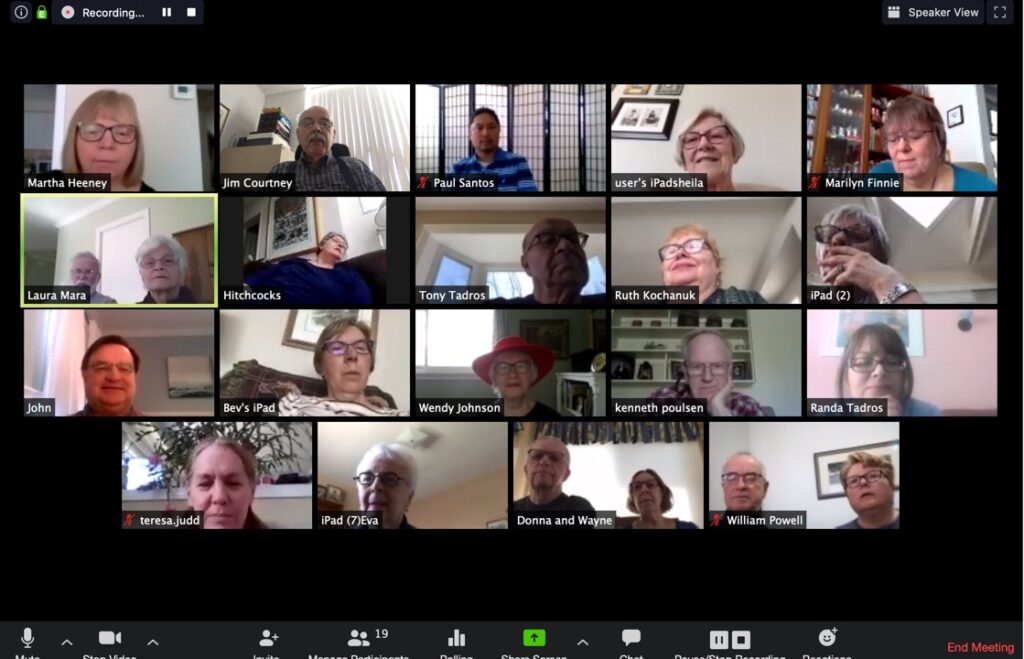 As you heard a few months ago Ontario has declared a State of Emergency. On the evening of March 16 your Board of Trustees met via a video conference call with the following decisions:
All activities at the church are suspended, including all our community rentals. Based on the recent extension of the Ontario Emergency Measures Act declaration we will remain closed until at least late November. The church office itself is closed although Jessica and Kelly are working.
We have reopened the church for services in the sanctuary on Sundays at 10:00 a.m. However, we must adhere to provincial protocols for church service as outlined here with some pictures here.
When clicking on the links below, please ensure you have Registered as a member and logged in to ensure you use the correct links.
On September 10 the Church Reopening Committee distributed the plans for re-introducing services in the Sanctuary. Specifically we have addressed the activities that need to be considered to be in compliance with provincially approved protocols for reopening a church to worshippers.
You must be logged in as a member to access the Zoom links or the reopening statement; if not registered, go to the For Members –> Register menu item on the Home page. Upon registration, your membership will be approved before becoming active.
Recently the Senior Choir went virtual:
And a second time:
Pastoral Care is making arrangements to keep in contact with those who are in need of it – seniors in Seniors Homes, etc. via phone calls and, if feasible, visits.
We are arranging for volunteers to do shopping for senior members over 70. Phone and leave a voice message or email info@streetsvilleunited.ca. We check messages twice daily.
We continue to have expenses, such as utilities and salaries. If you are not on PAR, offering can be provided as follows:
Direct deposit to church bank account (if you have Internet banking). Go to E-transfer on your bank website and send a transfer to info@streetsvilleunited.ca. We will know automatically who sent funds such that your donation can be entered into our church donation records. Click here for guidance.
Canada Helps at https://www.canadahelps.org/en/dn/13238. Canada Helps issues the appropriate receipts; they are not recorded in the church records.
Mailing in a cheque (or post dated cheques) to Streetsville United Church at 274 Queen St. South, Mississauga, ON L5M 1L8
Even small donations, say, $10-$25, all help.
Our thanks to those who have made contributions by these methods.
We are tracking the various government support programs. We have received the wage subsidy for April and May and will receive it for June. We have also received the Commercial Rent Assistance for our Montessori school, covering April, May and June as they to have three dedicated rooms assigned.
In view the declarations by the federal, provincial and municipal governments, Please Stay Home. Wash your hands and, if at a grocery store or pharmacy, keep a "safe distance", shop alone once a week at grocery stores and pharmacies.
Remember that having family or friends for dinner or coffee is viable for up to ten people in your permanent social circle.
Follow this page for any updates.
The Region of Peel updates the situation twice daily at https://www.peelregion.ca/coronavirus/
Jim Courtney,
Chair, Board of Trustees