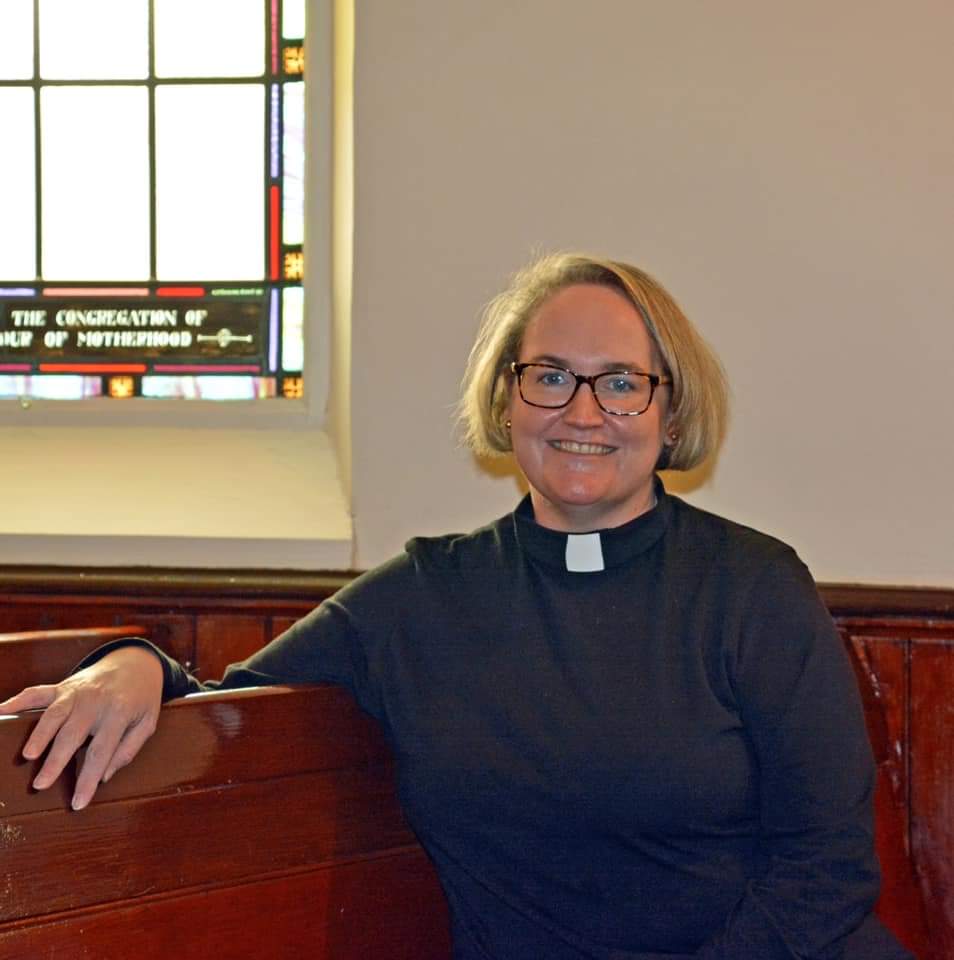 Rev. Jessica McCrae spent the early part of her life in the Niagara Region, in Welland and Fort Erie.  She graduated with an Honours BA from University of Waterloo in History and English.  She then pursued graduate work in social work with a focus on palliative care from Renison College (University of Waterloo). She received her MDiv from Emmanuel College at Victoria University (University of Toronto) and a graduate certificate in International Project Management from Humber College. 
She was ordained in 2001 and her first church board meeting was scheduled for September 11, 2001. Her ministry began in times of tremendous change and upheaval and she continues to feel called to help the church grow and thrive in changing times, through the grace and hope of God. The world is changing around us so quickly and there is a lot of fear and uncertainty, but the Gospel and Jesus' teachings of love, compassion and justice provide the guidance and hope we need for this journey. Rev. Jessica celebrates this through messages and teachings that are relevant for those who are seeking, and for those who have been in the Christian faith for many years.
In her years of ministry she has served pastoral charges in Montreal and Ottawa, London and Toronto conferences and Shining Waters Region, and has served as an on-call chaplain for the neo-natal intensive care unit at Mount Sinai Hospital in Toronto. During her MDiv she had the opportunity to study in Israel with Hebrew University and Bar Ilan University during an intercession program with the University of St. Michael's College. Following Hurricane Katrina, Jessica participated in relief work in Louisiana with Habitat for Humanity and was also honoured to be a participant in the exchange between Seoul Presbytery and Shining Waters Region during her sabbatical in 2016, in Seoul Korea. She has a keen interest social justice and climate justice and is a member of the Climate Advisory Circle for the General Council of the United Church of Canada. Her hobbies and interests include gardening, vegetarian and vegan cooking, writing, curling up with a good book, and binge watching Netflix.
Rev. Jessica is very excited to be joining the Streetsville United community of faith and looks forward to this journey together!