During the 2020 Pandemic the Senior Choir went virtual.
Choirs – The Junior and Senior choir enhance the Sunday worship service with special musical selections.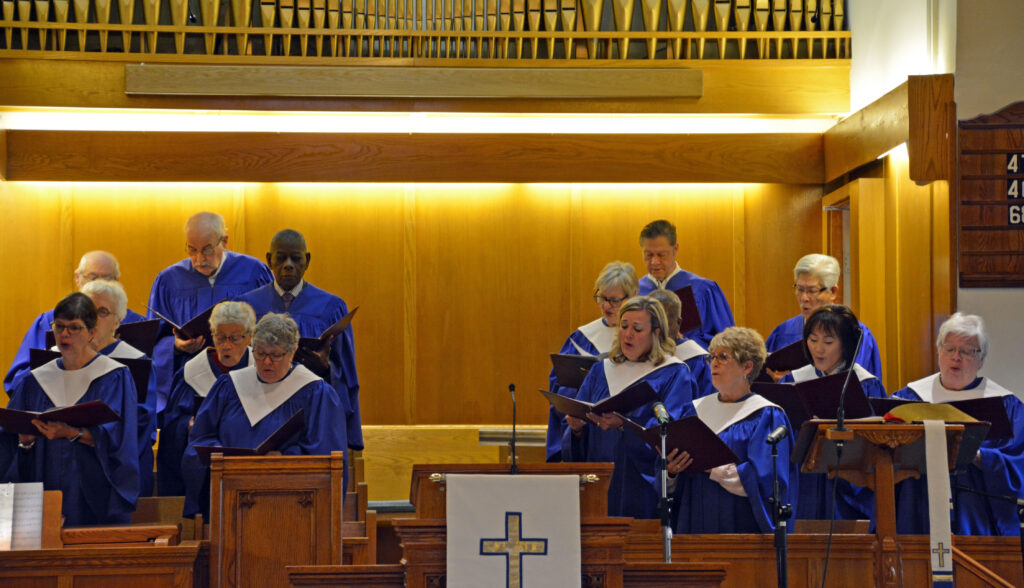 Senior Choir is open to anyone over the age of 14 and typically practices Wednesday evenings at 7pm.  
One of our annual events is a Christmas concert service, in mid-December.
Junior Choir is open to children from Grade 1 – 8 who like to sing. Generally the Junior Choir sings the first Sunday of each month and practices are held each week after morning worship.